Residential Tile and Custom Stone by Paragon
Every home is unique and every homeowner has a different desire. What remains the same is a customer's desire for perfection in bringing their vision to life. We deliver that perfection by hearing what our clients say, understanding what they really need, and delivering even more than they could imagine.
Always Going the Extra Mile
We keep consistent communication with you, and constant communication with our team. We will ensure everyone is on the same page working towards a stunning finished product. When you choose Paragon as your tile/stone contractor for your home renovation, you're putting your trust in us and our team. We will not let you down.
---
---
A Comprehensive Installation Checklist
Paragon Stone and Tile was built by a team of qualified individuals who set realistic goals and deadlines. Everything is planned and thought out, down to the last square inch of material. Our team has an extensive and thorough process that starts with getting to know you.
Let's talk about your job. We have the experience needed to ensure your project is well thought out and the bid we provide is accurate. All you have to do is fill out the online bid request form or give us a call. We'll take it from there.
---
---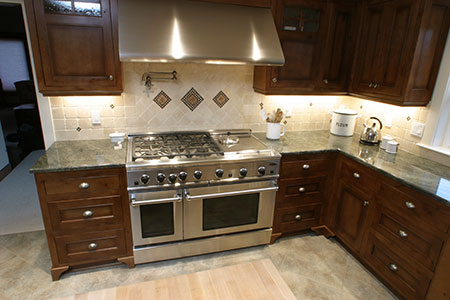 Why Choose Paragon Stone & Tile?
First and foremost, we keep our word. We are a dedicated, qualified, and experienced group of craftsmen. We have worked hard to earn our reputation as the Pacific Northwest's most trusted stone and tile company. And we don't just provide the raw materials. Unlike most tile and stone companies, Paragon has an in-house installation crew. You don't have to deal with multiple contractors for installation services. By having an in house team of installers, we're able to uphold the value and integrity that is Paragon Tile & Stone. Let us exceed your expectations. Give us a call today!