Stunning Commercial Tile & Stone Transformations
From the very start of the project, Paragon's core principles craft an interlocking accountability agreement with our clients. It guarantees that, above all else, expert craftsmanship will always come first. If a job requires work after-hours, the dedicated Paragon team is there to push through for you. We take your satisfaction seriously.
A Known and Trusted Name in the Industry
You've seen our work around town. Just walk through Bridgeport Village, and you'll be walking on it. Go to a Blazers game, and you'll be in it. Visit the iconic Nike Headquarters, and it's all around you. Some of your children see it at school every day. Multiple local hospitals are surrounded by it. When you visit several local restaurants, businesses, and venues, you see the unsurpassed expertise and unmatched craftsmanship that is Paragon Tile & Stone.
---
---
Just a Few Iconic Projects by Paragon Stone & Tile
The Casey
The John Ross
Twelfth & Washington Building
First & Main Building
U of O Academic Learning Center
SW Washington Medical Center
Waterfront Pearl
Reed College
Heathman Lodge
Courtyard Marriott
Legacy Hospital
Kroc Center – Salem
Nike World Headquarters
PSU Arts & Academics
Good Samaritan Hospital – Corvallis
ZGF Offices
Concordia Library
Cascade Park Library
Shriners Hospital
The Matisse
Keizer City Hall
Linnwood Elementary School
Latter-Day Saints – Molalla
Latter-Day Saints – Salem
Ziba World Headquarters
McMinnville High School
Kruse 3 Building
Springville K-8 School
Caplan Building
5000 Meadows Building
IQ Corp
Park Apartments
Evergreen Water Park
U of O East Campus Residence Hall
WSU
Sky Box – Eugene (exterior)
OSU Rowing
WOU Live/Learn Center
Gresham Armory
OHSU – KPV
Ruth's Chris – Portland
Parrish Middle School
Westin Hotel
Central High School
Comcast – Beaverton
NOAA – Newport, OR
St. Helens Public Pool
Multiple Starbucks and 7-11's
2N3N Good Sam
Legacy Emanuel Hospital
McAlexander Fieldhouse
PCC Newberg
OCOM –Oregon College of Oriental Medicine
Colonel Nesmith Readiness Center
---
---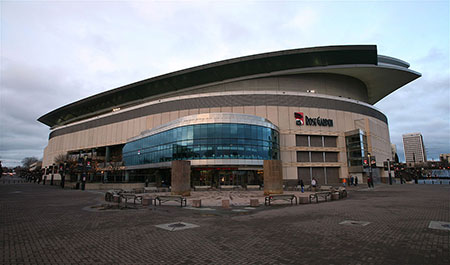 Why Choose Paragon Stone & Tile?
First and foremost, we keep our word. We are a dedicated, qualified, and experienced group of craftsmen. We have worked hard to earn our reputation as the Pacific Northwest's most trusted stone and tile company. And we don't just provide the raw materials. Unlike most tile and stone companies, Paragon has an in-house installation crew. You don't have to deal with multiple contractors for installation services. By having an in house team of installers, we're able to uphold the value and integrity that is Paragon Tile & Stone. Let us exceed your expectations. Give us a call today!
---